The Spring-Summer 2015 season in the world of nail fashion is a period of vibrant transformation and innovation. This era is not just about introducing new colors but also about redefining textures and emphasizing nail health.
From the satin finishes of Zoya to the tropical vibes of Guerlain, each collection brings something unique to the table, reflecting broader fashion and beauty trends.
Season Collections
The spring-summer 2015 nail polish trends showcase a diverse range of colors and finishes, catering to a wide variety of preferences. From subtle satins to bold florals and luxurious pastels, there is something for everyone.
Zoya Naturel Satins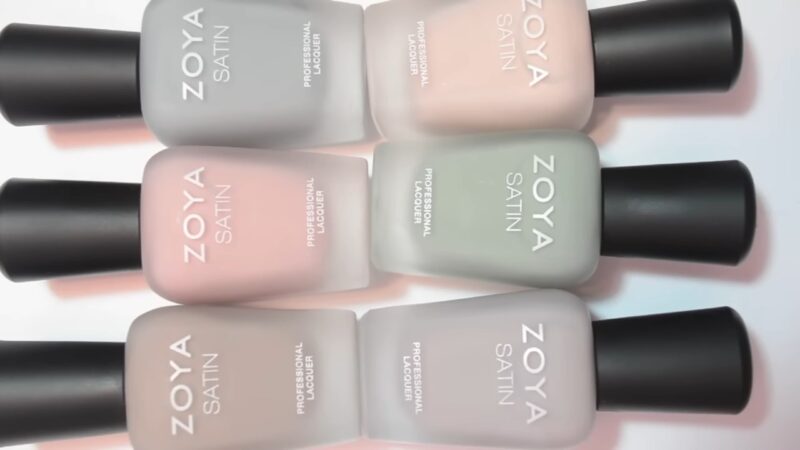 One of the standout collections of the season is the Zoya Naturel Satins. This range features six neutral shades but with a twist – a satin finish.
This finish, a hybrid between matte and glossy, is particularly notable for its forgiving nature, masking imperfections while providing excellent pigmentation and coverage. The color 'Tove', a misty slate gray, emerges as a favorite, perfect for a sophisticated yet understated spring look.
Dermelect Cosmeceuticals
Dermelect's 'All Decked Out' collection introduces 'Dune My Thing', a mauvey-taupe shade that exemplifies elegance. What sets this collection apart is its nourishing formula, enriched with protein peptides to strengthen nails.
Accompanying this is the Revital-Oil, a nail and cuticle oil that promises rejuvenation for damaged nails, a common concern during seasonal transitions.
Another great way to strengthen your nails and give them that beautiful shine is with argan oil.
CHANEL Rêverie Parisienne Collection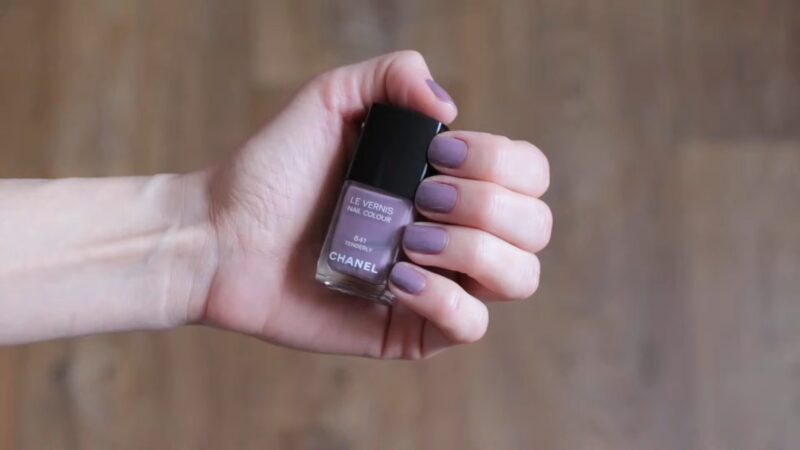 CHANEL's Rêverie Parisienne Collection draws inspiration from the gardens of Paris in springtime. The collection features three shades – 'Paradisio' (a pearly mint green), 'Desirio' (a bright fuchsia), and 'Tenderly' (a dusty mauve).
Each color is a representation of the vibrant and romantic hues of Parisian landscapes, offering a luxurious addition to any summer wardrobe.
CND VINYLUX® Garden Muse Collection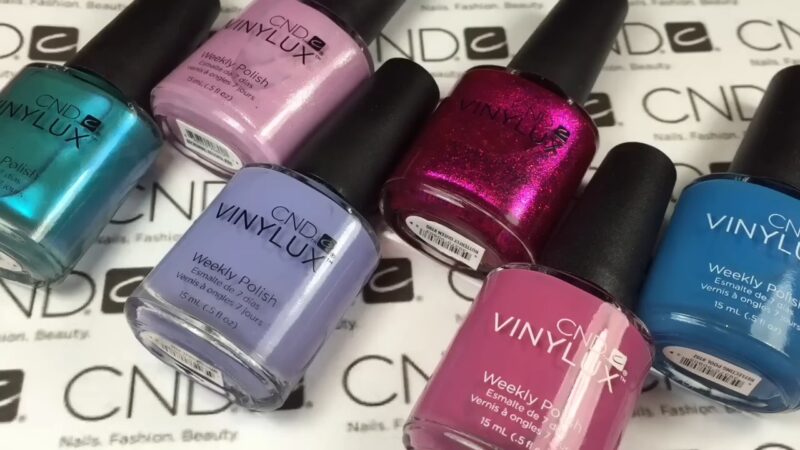 During the summer of 2015, the CND VINYLUX® Garden Muse Collection will emerge as a leader in nail fashion, placing a strong emphasis on floral elements. This collection not only features vibrant hues but also introduces an innovative technique for applying nail polish.
The VINYLUX® weekly polishes eliminate the need for a base coat, offering a saturated color that lasts an average of a week without chipping. A standout shade from this collection is 'Reflecting Pool', a captivating blue that becomes a summer essential, embodying the carefree spirit of the season.
M·A·C Is Beauty Collection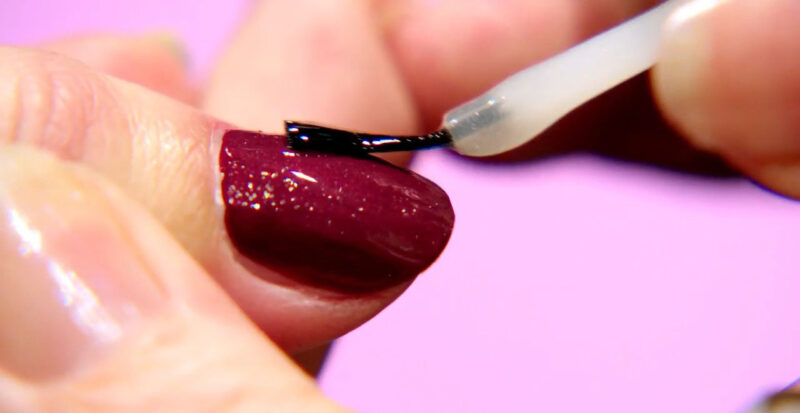 The M·A·C Is Beauty Collection brings a playful and sweet twist to the nail polish trends of the season. The collection features shades like 'To Dye For', a pale peach reminiscent of a summer creamsicle, and other sherbet-esque colors like 'French Tipped' and 'Doll Me Up'.
These shades, with their cream formula, offer good color payoff and are a nod to the fun and whimsical side of summer fashion.
Guerlain's Le Vernis Nail Lacquer
Guerlain's introduction of 'Blue Ocean' in their Le Vernis Nail Lacquer line transports wearers to tropical paradises. This sea glass-colored shade is not just a color but an experience, evoking images of the Caribbean's crystal-clear waters.
Its limited-edition nature and subtle shimmer make it a coveted item for fashion-forward individuals looking to add a touch of luxury and exoticism to their summer look.
Nail Care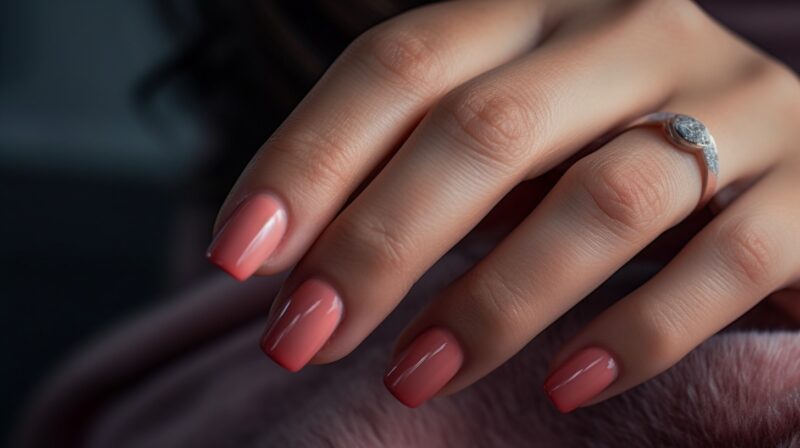 In the midst of embracing vibrant colors and textures, the importance of nail care becomes more prominent than ever during the Spring-Summer 2015 season. As fashion-forward individuals experiment with different polishes and finishes, maintaining nail health is crucial.
While exploring these exciting trends, it's also essential to keep in mind the health of your nails, especially when dealing with common issues like discoloration, which can be effectively addressed with the right care and techniques.
Cutex® SPA Formula
A standout product in nail care is the Cutex® SPA Formula nail polish remover. This product is not just about removing nail polish; it is about nurturing the nail.
Specially designed to tackle tough polishes like glitters, the SPA Formula also introduces the Cutex® Twister® – a convenient tool that makes removing stubborn nail polish effortless. This focus on gentle yet effective removal highlights the growing awareness of nail health as an essential part of the beauty regimen.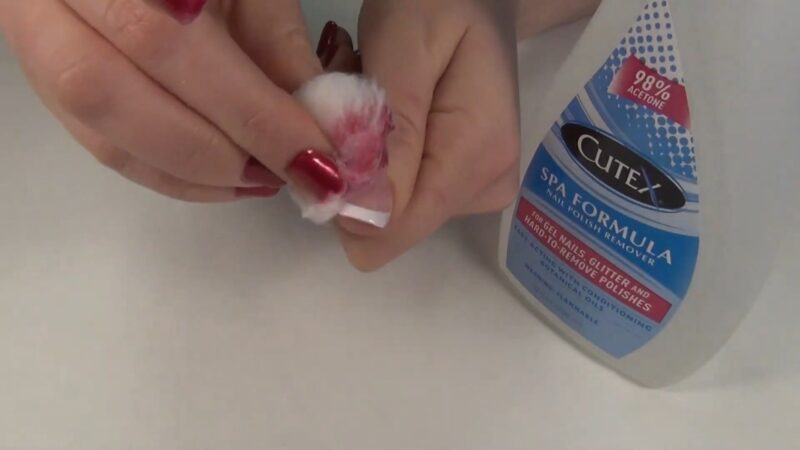 Reflecting Broader Fashion and Beauty Trends
The nail polish trends of Spring-Summer 2015 reflect the broader fashion and beauty movements of the time. They reflect a shift towards personal expression, playfulness, and a blend of luxury with practicality.
Personal Expression Through Color and Texture
The diverse range of colors and finishes offered by brands like Zoya, Dermelect, and CHANEL allow individuals to express their personalities and moods. Whether it is the understated elegance of 'Tove' from Zoya or the playful charm of M·A·C's 'To Dye For', each shade provides a means of personal storytelling.
Playfulness and Luxury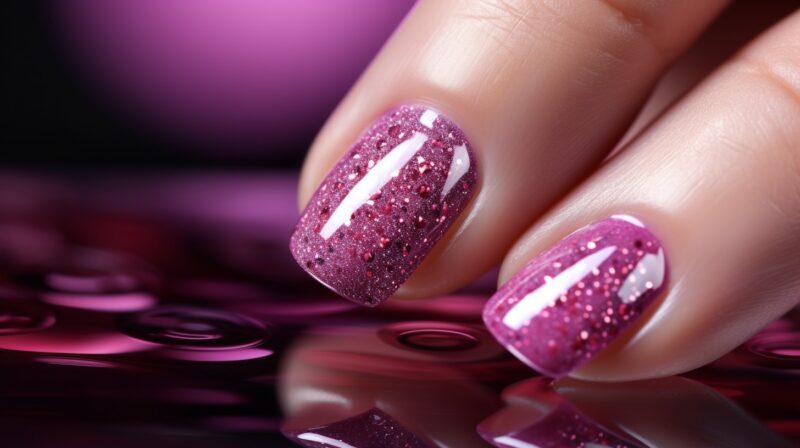 The season's trends also embrace a playful approach to luxury. Guerlain's 'Blue Ocean' and CHANEL's Rêverie Parisienne Collection, for instance, offer luxurious experiences that are both whimsical and sophisticated.
This blend of playfulness with luxury is a nod to the evolving tastes of the fashion-conscious public, who seek both quality and fun in their style choices.
Practicality in Beauty
Lastly, the emphasis on nail care and long-lasting formulas, as seen in CND's VINYLUX® weekly polishes and Cutex® SPA Formula, reflect a growing demand for practicality in beauty products. Consumers are looking for high-quality, durable products that can keep up with their busy lifestyles while still offering a touch of glamour.
Ensuring the longevity and safety of your nail polish collection is also key, especially when considering the shelf life of these beauty products."
FAQ
Are there any eco-friendly or vegan nail polish trends?
Yes, there is a growing trend towards eco-friendly and vegan nail polishes. Many brands are now offering formulas that are free from harmful chemicals and animal-derived ingredients.
Do any nail polish trends cater specifically to shorter nails?
Absolutely. Bold, bright colors and nude shades are particularly flattering for shorter nails. These colors can make short nails appear more elongated and sophisticated.
How do the latest trends accommodate fast-paced lifestyles in terms of application and drying time?
Many brands are now offering polishes that dry faster and last longer without chipping. This is ideal for those with busy lifestyles who need a quick and durable manicure solution.
Are there any specific trends in nail art?
Nail art is currently experiencing a mix of minimalistic designs and bold geometric patterns. The use of negative space and pastel shades is particularly popular.
How do the latest trends address nail health concerns?
There is a significant emphasis on nail health in the latest trends. Products like nourishing formulas and nail polish removers that strengthen and protect nails are reflecting a growing awareness of nail health.
Is there a notable trend in nail polish finishes?
Yes, there is a trend towards more textured finishes, such as matte, glitter, and even 'jelly' finishes. These finishes offer a variety of tactile experiences and visual effects.
Final Words
The nail fashion industry is currently experiencing a renaissance, blending innovation with a nod to classic elegance. This era is not just about introducing new colors but also about redefining textures and prioritizing nail health.
Collections from various brands are showcasing a spectrum of styles, from understated elegance to bold, playful luxury. Each range offers a unique narrative, allowing for personal expression through diverse colors and textures.
The emphasis on nail care is underlining the importance of maintaining nail health amidst these vibrant trends. This season is a testament to the dynamic nature of beauty and fashion, where creativity meets practicality, and luxury intertwines with everyday wearability.